Maintaining a connection with students at home is vital for hybrid learning and shared collaboration, between Roomers and Zoomers.
Building on your student/teacher relationships is important as students at home benefit from continuity. How can Hybrid Learning happen without simple and easy to use tools? Whether you're sharing as a class group or wanting to create a more flexible approach with recorded lessons. One of the key points when Zooming remotely is intelligibility to keep your hybrid learners engaged.
Each of the options below offers a variation in Streaming-Capturing and Recording to suit most environments.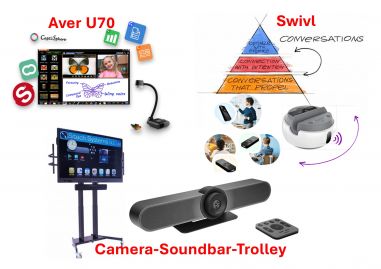 Showing 1 - 6 of 6 in total