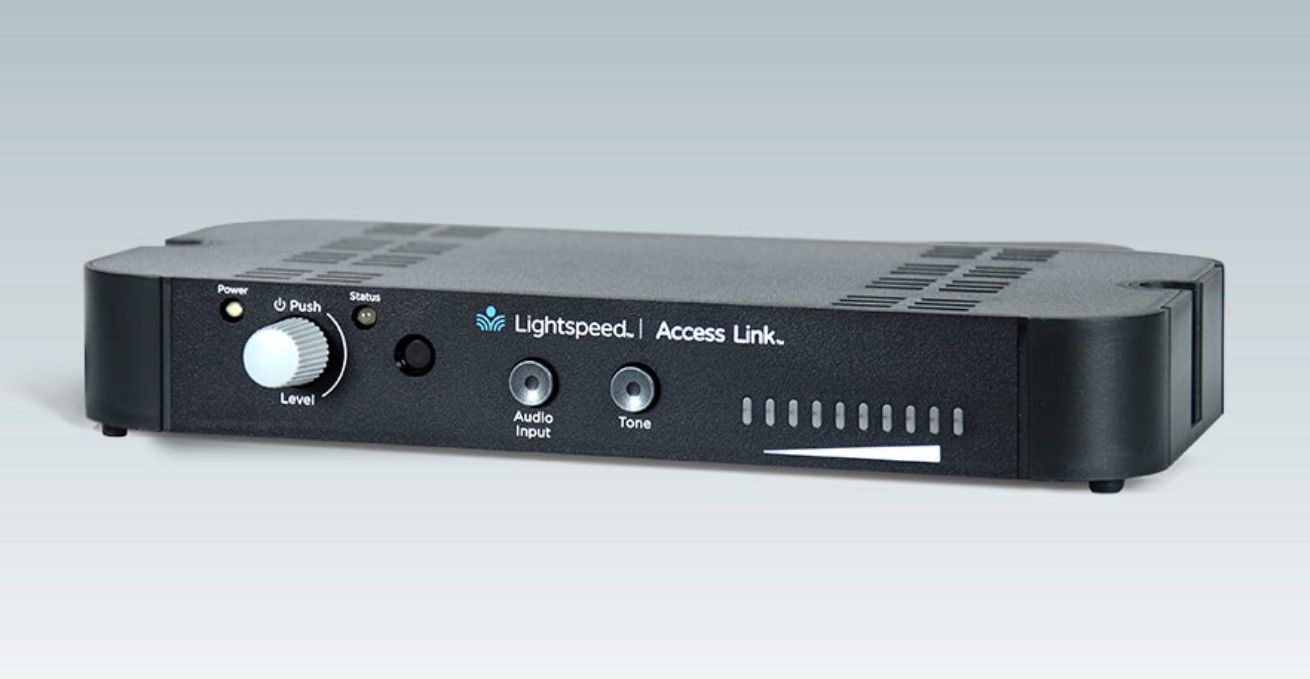 Lightspeed Access Link
A wireless microphone for the teacher, a wireless audio platform for the future.
Powered by Lightspeed's Access Technology, Access Link works with any classroom configuration, and at long distances. Just as importantly, it operates on a bandwidth that virtually eliminates interference with other classroom technology.
Clearer instruction and more student participation
With Access Link connected to our existing audio amplifier and speakers, the Lightspeed Flexmike microphone projects the teacher's voice through your audio system so every child hears the instruction.
With a second microphone for pass-around use, students take the stage and share with their peers.
Perfect for large, open and flexible learning spaces
Paired with a Lightspeed Cat 855 or 885 system, Access Link brings clear speech to spaces with high ceilings, glass walls, open plans and large areas.
It delivers clear audio in spaces up to 5,000 square feet – with no dropout, and no interference with your existing networks and equipment.
Add 2-way interactive audio and wireless media integration
Access Link provides scalability as instructional methods evolve. For small group learning, it works seamlessly with Activate pods for student monitoring and assessment.
Use the Activate Station with Bluetooth to connect to mobile devices for control and audio streaming.
Add microphones and media to existing audio systems
Contact us for up to date pricing