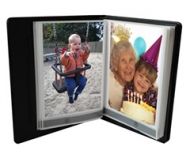 A5 Talking Album
Total of 200 minutes recording time!!
Record your stories, timetables or messages with our Talking Photo Album. Simply insert Drawings or photographs inot the plastic wallets and record up to a 5 min message per page
20 pages that hold up a 5x7" image
Re-record your message as many times as you want
Built-in speaker
Removable SD card
Drawings or photographs can be changed as often as required and your messages can be re-recorded when needed.